Product Introduction
——
This series telecentric lens have fixed magnification and working distance. High resolution, low distortion, super cost-effective high performance, support custom services.
This Standard Telecentric Lens 0.5X, Max. sensor size 2/3", WD 14-22mm.
Naming Rule
——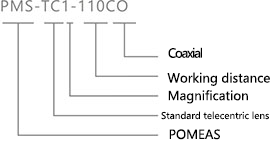 Product Advantage
——
1. This series telecentric lens adopts objective telecentric design, which have features of high DOF, high resolution and low distortion;
2. Support C-mount camera with max sensor size as 2/3";
3. With fixed magnification and working distance;
4. Coaxial function is optional, coaxial light is even;
5. Standard C-mount;
6. Can work with prism.
Actual image
——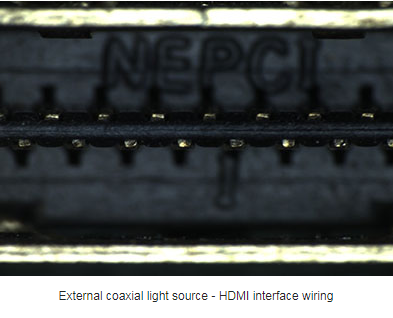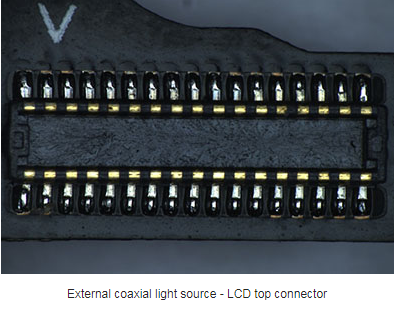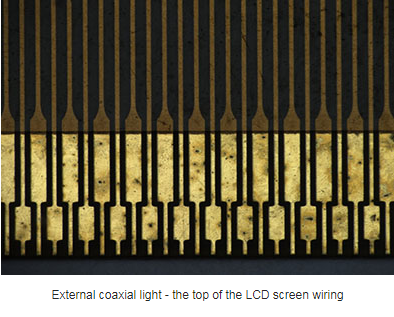 Application Fields
——
Positioning inspection of mobile screen and PCB printing industry.
Product Size Display
——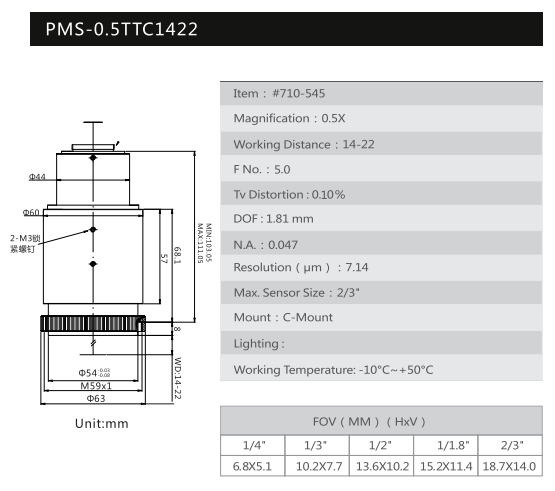 Standard Telecentric Lens Parameter
——