Selection Help Guide
Due to the particularity of the optical industry, the lens selection user must have a certain degree of professional technical knowledge to select the appropriate lens. That is to say, a certain degree of professionalism is required for the selection work. In order to help all our customers to select the required lens conveniently and quickly, we have launched a lens selection tool online.
Our lens SELECTION TOOL, including :
Telecentric Lens Selection Tool
Zoom Lens Selection Tool
FA Lens Selection Tool
In addition, it also come with other web pages that help customers quickly select products as needed:
ZOOM RATIO TABLE, suitable for all zoom lens magnification range selection.
CERTIFIED MODELS, suitable for all certified products selection.
About the operation instructions of SELECTION TOOL:
In just three steps, you can select the lens that suits your project's needs.
You can operate according to the operation instructions displayed on the left side of the web page until the selection is completed, as shown in the picture below,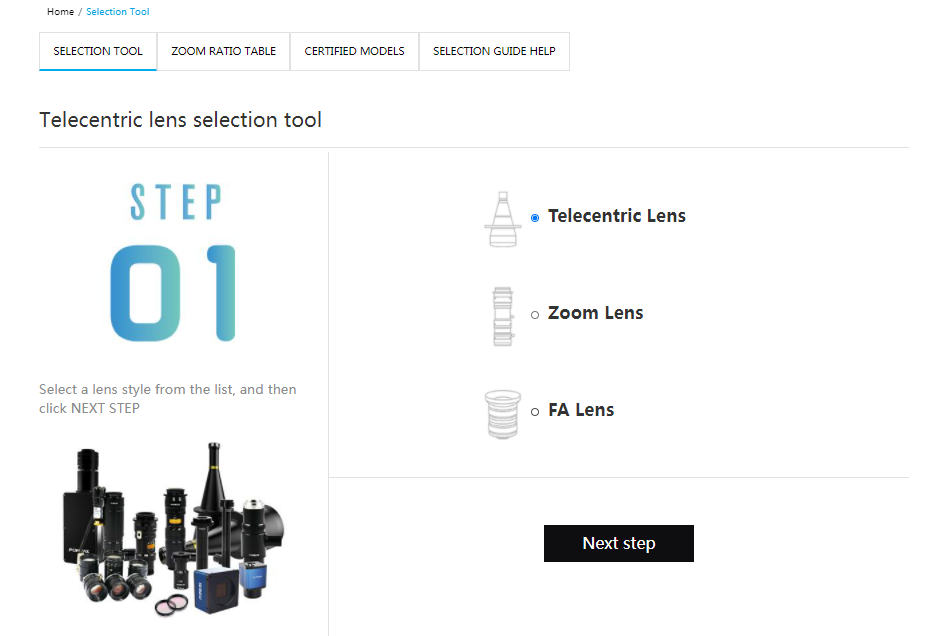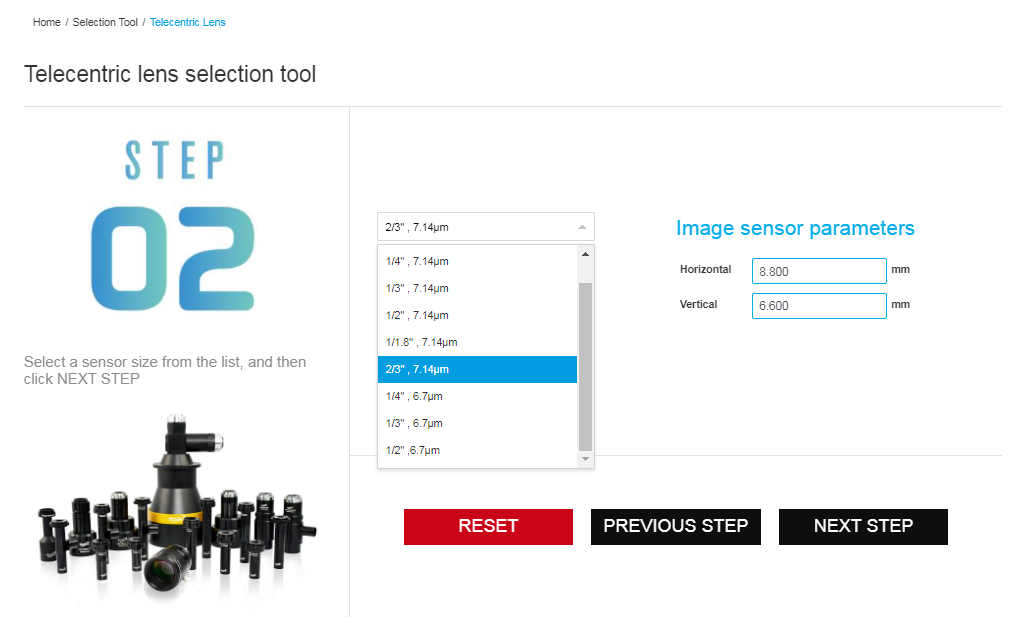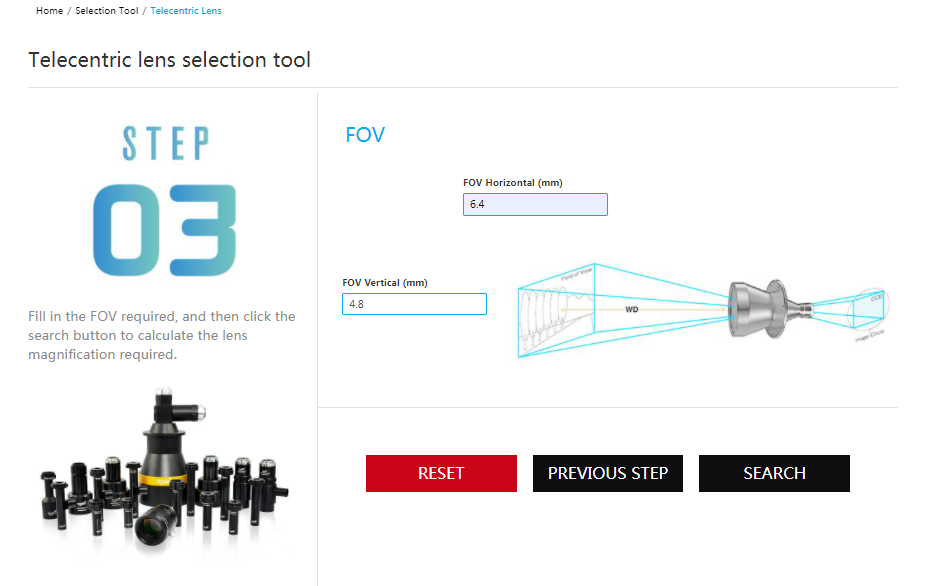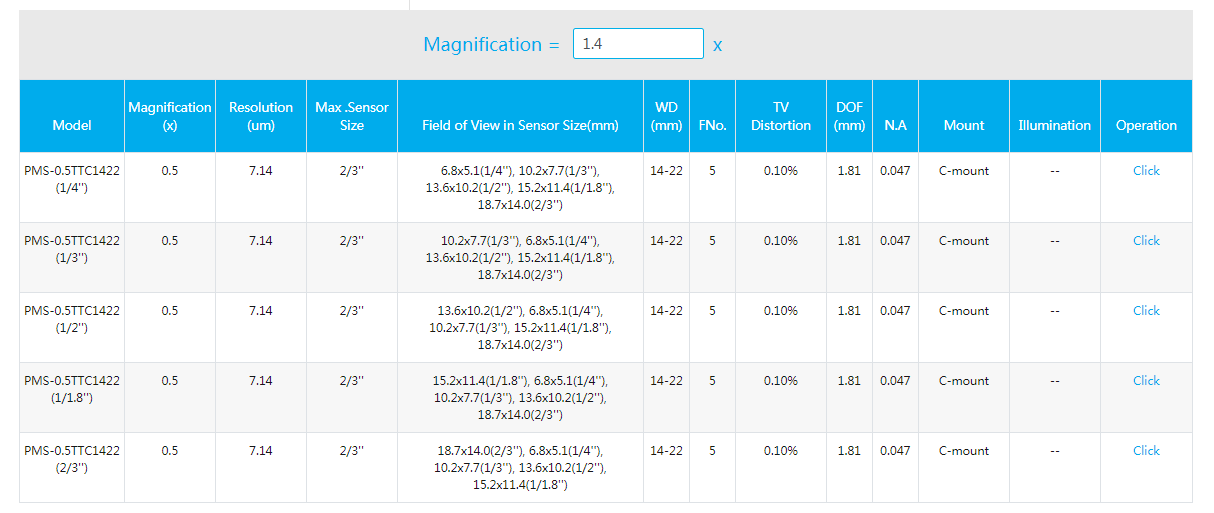 In addition, if you have any questions or additional needs, you are welcome to ask for help