Machine vision systems are widely used in actual industrial production, which is the result of the rapid development of industrial automation. As a key component of high-precision detection and measurement in machine vision systems, telecentric industrial lenses can enable machine vision systems to achieve The best measurement effect, its application advantages are irreplaceable.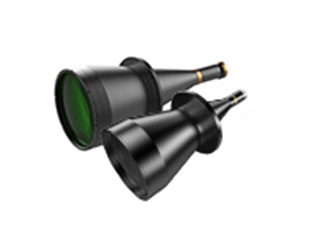 The advantages of telecentric industrial lenses in machine vision systems:
1. When the objects measured by the machine vision system are not on the same plane, the use of ordinary industrial lenses needs to adjust the magnification, while the telecentric lens can be within a certain object distance range, so that the magnification of the obtained image will not change. Problems such as perspective distortion or wrong image placement occur when using common industrial lenses.
2. When detecting objects with thickness, the telecentric lens has the characteristics of high depth of field, and can still have excellent clarity when observing objects with thickness.
3. When the observation needs low distortion, the image effect needs to be consistent in brightness, and the defects can only be detected in the same direction through parallel lighting, it is also the best choice to use the telecentric lens of the machine vision system.
Pomeas Optics can customize software and hardware products such as optical lenses, visual light sources, and visual system equipment platforms for you to meet customer needs for special specifications and features, and provide you with one-stop technical consulting services, making it easier for you, Build complete automated vision application systems more efficiently.