All kinds of product packaging are inseparable from daily life. In order to meet demand, it needs to be produced through fast packaging production lines. The barcode on the packaging box can play a role in product management and traceability. Customers will pay attention to this information when purchasing products. If the barcode characters on the packaging box are not complete, the product identity will be greatly reduced and even be considered a copycat product.
Therefore, it is necessary to detect the barcode characters of the packaging box and quickly eliminate defective products to reduce waste caused by subsequent processing. The traditional manual inspection consumes manpower and time, and it is necessary to adopt a machine vision inspection system to improve production inspection efficiency.

Packaging Boxes Detection Requirement
——
Detect bar codes and missing characters, misprints and scrawl on packaging boxes.

Project Challenge
——

①The font color has different depths and thicknesses, and the product placement angles are different.
②There are many types of defects, so high precision and low false positive rate are required.

Solution Case
——

①For the camera, we use 2/3 inch 500W color CCD digital camera.
②For the lens, we use 5MP grade 25mm industrial lens.
③For the light source, it is matched with white bar illumination.
Case Demonstration
——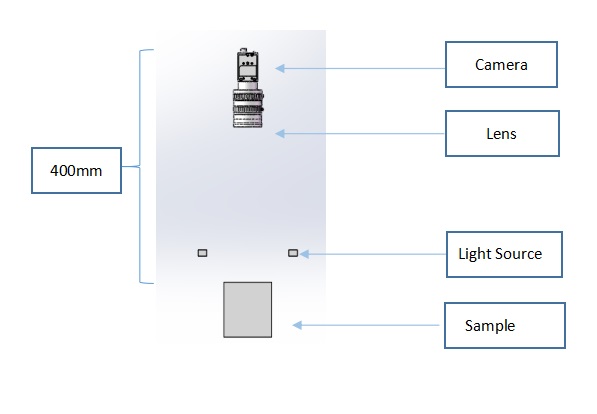 Core components Introduction:
——
⑴ POMEAS 2/3 inch 500W HD CCD digital camera.
Advantage:
① Integrate 1.3MP to 29MP CCD and CMOS sensor
② With exquisite heat dissipation design
③ Small size, low power consumption, and high SNR ratio
④ High resolution, big target plane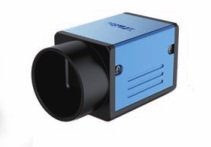 ⑵ POMEAS 5MP 25mm industrial lens: PMS-25MC5M
Advantage:
①It supports 5 megapixel 2/3 '' camera.
②With professional optical path design, advantage of high resolution, low distortion and low dispersion imaging.
③ With advanced coating technology to minimize stray light and ghosting.
④ Can maintain mechanical stability in a vibration environment.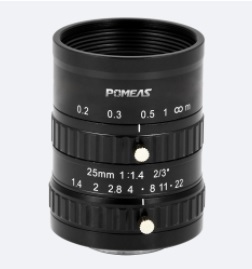 ⑶ POMEAS bar light source
POMEAS bar light source includes red bar light source, blue bar light source, green bar light source, white bar light source, etc. In this case, we use white bar light source, the light source angle can be adjusted freely according to the actual situation, and the LED high density Arrangement, high brightness and good uniformity. The barcode and font on the carton can be clearly reflected and distinguished from the background, which is convenient for software pattern matching evaluation.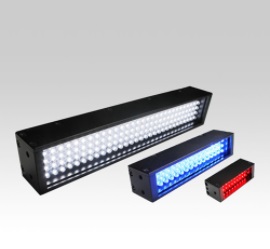 Case Demonstration:
——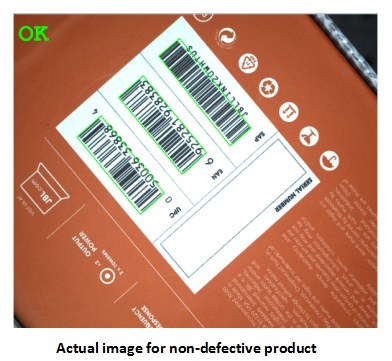 Actual image for non-defective product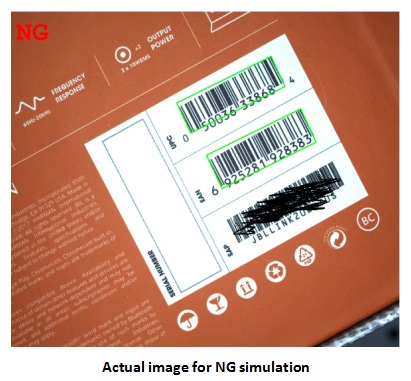 Actual image for NG simulation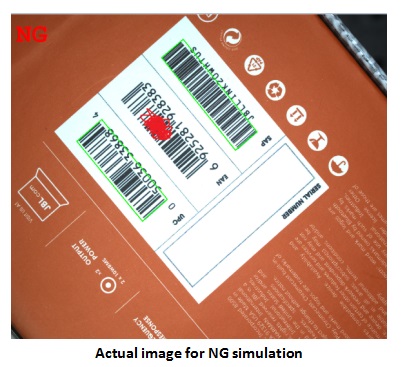 Actual image for NG simulation