2016.03.10
Introduction
Show Name: 2016 Korea International Automation Exhibition
Exhibition time: March 9, 2016 - March 11
Venue: Seoul International Convention and Exhibition Center
Exhibition Hall: Hall 1, N114
Photonics Seoul 2016 is one of the branches of the Korean electronics manufacturing exhibition, which is sponsored by the Korea Photonics Industry Association. It is held every year since 2001. In recent years, the Korean government has invested heavily in the development of optoelectronics industry, focusing on supporting products: the development of optical communications products, including special lighting, optical precision machinery, optical equipment and optical network software and other products, laying the foundation for the development of optoelectronic industry.
Korean customers cordially invited us to participate in the Seoul International Optoelectronic Exhibition in Seoul, Korea. At Three-day 2016 International Automation Exhibition in South Korea, we exhibited our products and solutions, lens products and zoom lens system at the exhibition site, which attracted great attention at the exhibition site.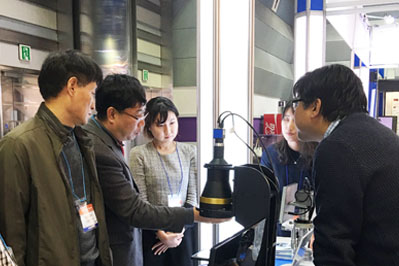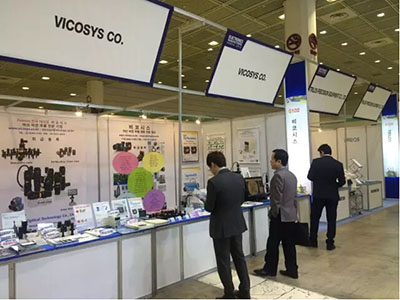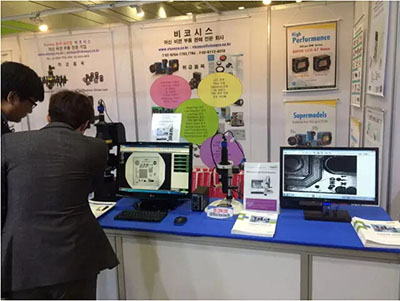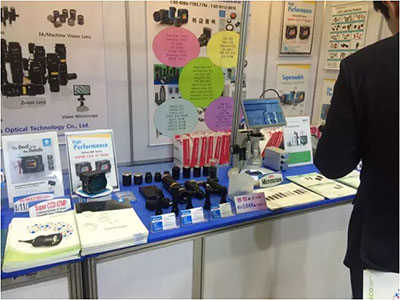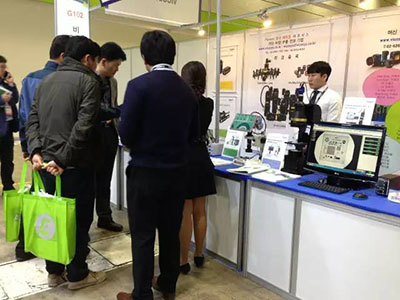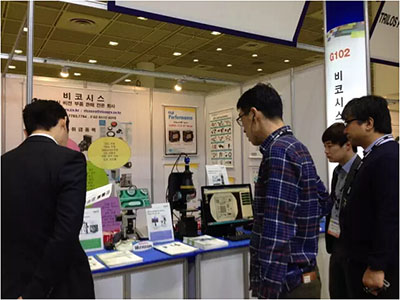 It is reported that this exhibition on display 4/3 "10 million pixel level FA / MACHINE VISION lens, ushered in a lot of visitors to visit, more machine vision automation manufacturers on-site consultation and intends to order; compared to lenses, Video microscopy system, with its excellent high-definition screen demo, also subject to a lot of visitors on-site inquiries, customers have to personally operate, feel a bit high-magnification zoom lens and high-resolution effect.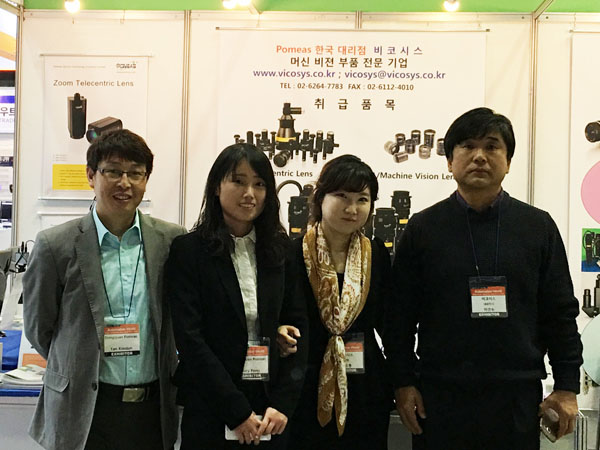 The exhibition Korea partners to give strong support, Pomeas heartfelt thanks!
Through this exhibition, better enhance the POMEAS brand, so that our products better to the world, let the world know more about Pomeas.