LED lamp beads are also called semiconductor light-emitting diodes. The main characteristics are low power consumption, high brightness, multiple colors, anti-vibration, long life, cold light source, etc. In recent years, LED lamp beads have been rapidly popularized in all walks of life. They are widely used in lighting, LED large-screen displays, traffic lights, computers, electronic toys and gifts, switches, telephones, and many other production fields. It's just a matter of time that it will fully replace incandescent lamps.
In practical application, the LED with the same wavelength has the same color. If the color is required to be the same, the price is high and it is difficult for the manufacturer, who do not have LED spectrochromator, to produce pure color beads.
This vision solution brought by POMEAS this time is LED Lamp Beads Color Difference Detection Case, which detect the color difference of LED lamp beads, including: red, green, blue and white.
Project Challenge
——
① The LED lamp beads are small in size, about 1mm*1mm, so a 5 million pixel level HD industrial lens imaging observation is required.
② The LED lamp panel has a large area and the imaging range of the lens is 100mm*200mm. Therefore, a short focal length industrial lens is required to provide a large imaging field of view.
③ The lamp bead recognition needs to meet the requirement of automated and efficient detection, and the photographing frequency is 0.3s/pcs, so a gigabit industrial camera is required.
Solution Case
——
① For the camera, we use POMEAS gigabit camera.
② For the lens, we use 5MP 25mm FA lens.
Case Demonstration
——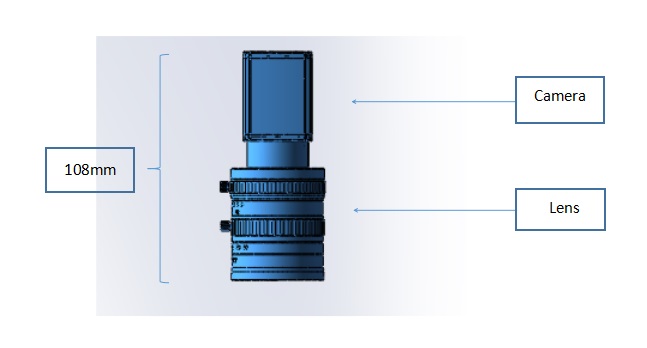 Core components Introduction:
——
⑴ POMEAS 2/3'' 5MP gigabit camera
In order to meet the requirements of automated and efficient detection, we adopt our POMEAS Gigabit Ethernet industrial camera.
Advantage:
①High-speed fly shooting, can meet the photo identification in high speed of 0.3 s/pcs. The images obtained are without ghosting and tomographic.
②Stable transmission. When flying shooting at high speed, the picture can be transmitted stably, without dropped frames or tomographic.
③With its feature of high color restoring ability, effectively reduce color distortion.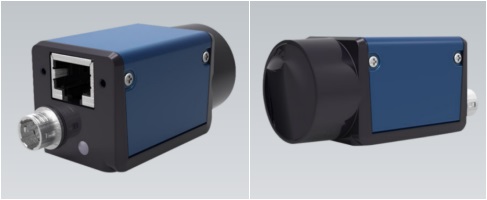 ⑵ POMEAS 5MP 25mm FA lens: PMS-25MC5M
In order to meet the requirement of high definition and wide field of view imaging, we use 25mm FA lens.
Advantage:
①High resolution, compatible with 5MP industrial cameras, suitable for industrial cameras with pixel size which≥3.45μm.
②Professional optical path design, low distortion, low dispersion imaging.
③Large depth of field, the depth of field is 5mm, even if the position of the light board changes up and down during detection, it will not cause the software to fail to capture clear images.
Case Demonstration:
——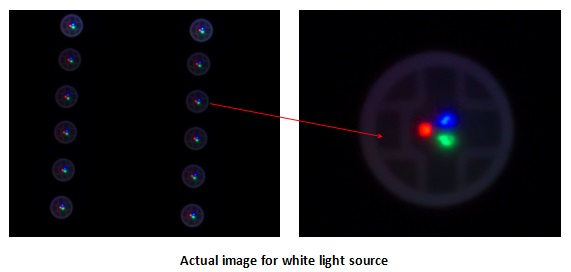 Actual image for white light source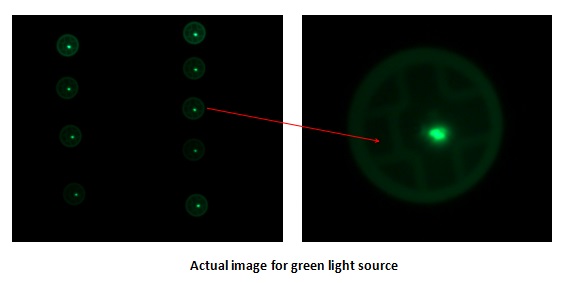 Actual image for green light source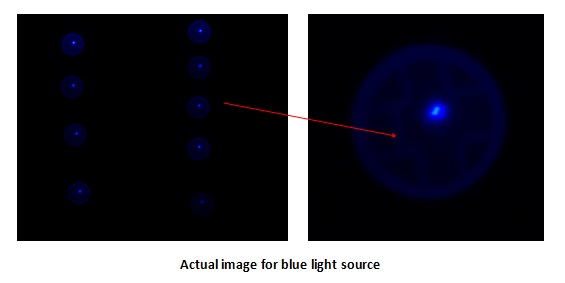 Actual image for blue light source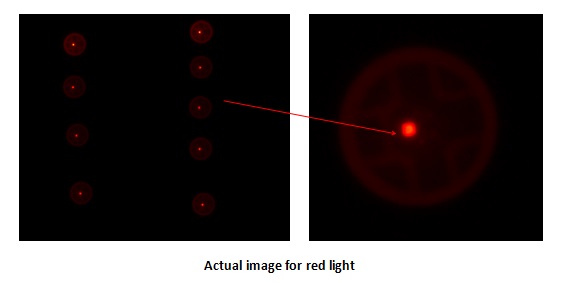 Actual image for red light
With our core technology supporting, POMEAS has been committed to support over 1000 customers in over 30 countries to assist them to improve their Comprehensive competitive power to become a leader in industry.