Detection Requirement
——
Detect whether there are bubbles in the chip under the transparent protective glass in the module.
Project Challenge
——
① Ordinary light will be reflected off when the chip is under the transparent protective glass, making it impossible to see the chip image.
②It needs to be observed at a high magnification, because the chip is small, about 1mm*1mm. However, it also needs to meet automatic detection. The height difference between different products will lead to unclear image.
Solution Case
——
● The camera applys POMEAS USB3.0 auto focus camera.
● The lens apply PMS-Z65D-C zoom lens with coaxial illumination structure design
● Match with 20X APO objective lens.
● And combined with infrared coaxial point illumination.
Case Demonstration
——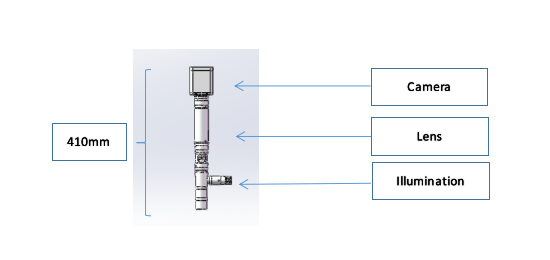 Core Components Introduce:
——
(1)POMEAS USB3.0 auto-focus camera
Through the high definition photosensitive chip and high-speed processor, which built-in Industry camera CCD, provide 1080P hd images and meanwhile the frame rate and focus speed are significantly improved. It can when the camera moves to the location where you want to observe to. It can recognize the focus information automatically and obtain the clear focus image instantaneously. Observation of this new method can significantly increase the speed of observation.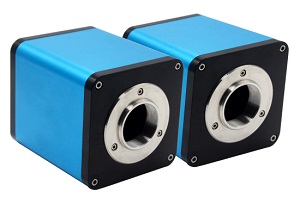 (2)POMEAS 6.5X Continuous magnification zoom lens: PMS-Z65D-C (coaxial)
In order to meet the precise measurement of size and fast positioning of the target, we adopt the 6.5x continuous variable lens.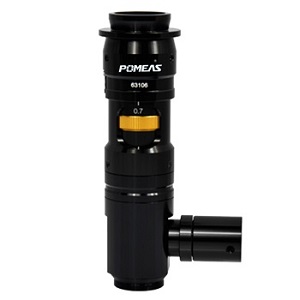 Advantage:
● Infinity parallel incident light, achieve shadow-free lighting.
● Its design with the coaxial illumination structure, which can make the incident light irradiation more uniform.
● High speed in zoom and focus, high accuracy in repetitive positioning.
● Nice quality performance guarantees stability, can maintain the mechanical stability in vibration environment
● Machine vision lens designed with fine turning device. It do not need to change the working distance. Used in narrow space, such as in earphone module narrow space for chip defect detection.
(3)POMEAS 20X APO objective lens
Its main function is to magnify the observation objective for the first time. With the help of POMEAS high precision magnification lens and plan achromatic APO objective lens, the optical magnification ratio will reach 8.5X-54X, and the visual system still maintains high quality images under high magnification. Currently, 2X, 5X, 10X, 20X and 50X are optional in our product range. We apply 20X APO objective lens in this case.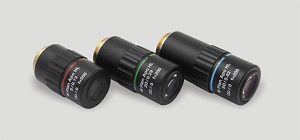 (4)POMEAS point illumination (Coaxial infrared point illumination)
There are coaxial infrared point illumination, coaxial green point illumination, coaxial blue point illumination, coaxial yellow point illumination. In this case, we use the infrared illumination with high penetrability, which can penetrate through the protection piece to clearly observe the chip image . Moreover, the uneven bubbles appear black under the coaxial light source, forming a clear contrast with the background, which make it easy to be recognized by software.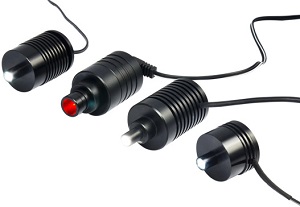 Case Result:
——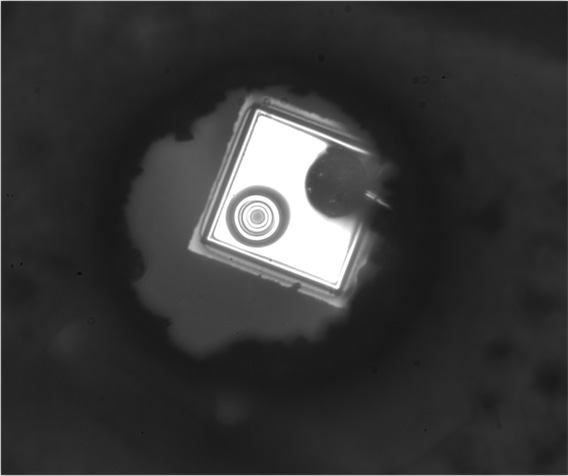 Chip qualified product actual image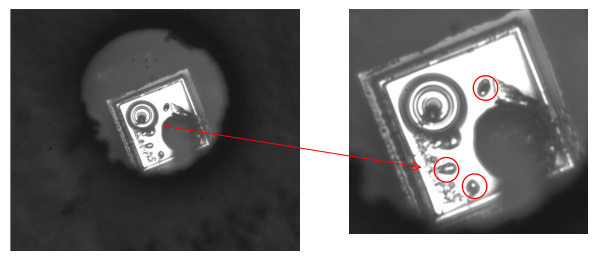 Chip defective product actual image
Application Advantage in POMEAS Solution
——
● Compact structure, fast focusing, automatic detection can be realized by combining with the platform.
● With successful cases, POMEAS supplys one-stop purchase of vision lens and components!
● We POMEAS supply technical support and even welcome customers all over the world take the lens and the solution to do door-to-door test sample in our company. We also have free trial service!
With our core technology supporting, POMEAS has been committed to support over 1000 customers in over 30 countries to assist them to improve their Comprehensive competitive power to become a leader in industry.