Product Introduction
——
Considering machine vision and measurement characters, POMEAS develop camera specially for POMEAS lens, to maximum the performance. The products include gigabit camera, HDMI camera, VGA camera, F-mount lens.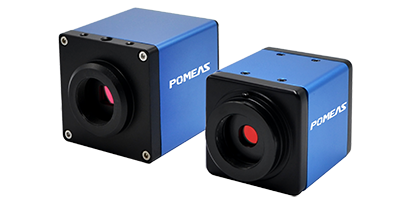 This 2MP HDMI Camera, colorful output, support sensor 1/3". 2 Mega pixels, 1920x1080.
Products Advantage
——
1、 2MP high resolution, 1920x1080
2、 60/fps high speed image, no delay in real-time
3、 New color calculation, ensure the real color
4、 HDMI digital high resolution output, support 16:9 display
5、 Independent color adjustment, special multiply wide dynamic function
6、 With cross line, it can be moved and overly
7、 SD card storage function
8、 With edge enhancement mode, it can improve the special image performance
Application Fields
——
Suitable for machine vision, industry inspection,micro imaging, visual positioning, dimension measurement, etc..
HDMI Camera Parameter
——