A typical distribution center or warehouse should receive goods from each supplier and deliver them to a specific terminal or save to ship in the future, with great pressure to increase productivity and reduce labor costs. In order to achieve this goal, one of the ways that distribution centers can be used is to upgrade to digital code reader technology that can provide higher read rate.
POMEAS Optical Vision System provides solutions for many logistics applications. For example:Automatic classification system improves inventory management by integrating computer software and POMEAS machine vision technology to move and track goods in the factory. The goods are tracked using the 1 - d and 2 - d bar codes on the packaging surfaces, usually requiring fast continuous or simultaneous reading.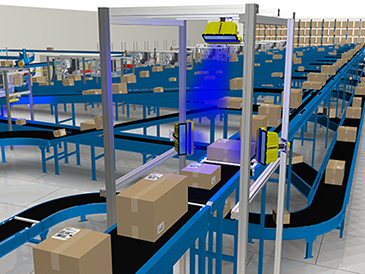 Vision System Solution for Logistics Industry:
POMEAS high resolution bi-telecentric lens PMS-DTC0088-390
POMEAS gigabit count industry camera
IPC:I5CPU 4G Memory
Machine vision inspection software system based on POMEAS independent development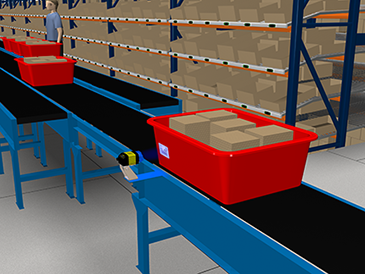 The logistics automatic classification operation is designed to meet the requirements of various packaging classification. Image - based reading device is the key to decoding information and ensuring the correctness of packaging classification and delivery. The high read rate in the automatic classification position is important for the application of these bar code reading applications to reduce the labor cost and improve the processing amount.