The industrial lens is an important component in the machine vision system, which plays a key role in the image quality. The zoom lens is a kind of industrial lens. The magnification can be continuously and infinitely changed within a certain range. High definition image.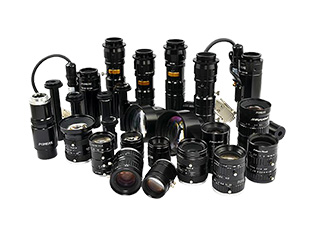 The role of the zoom industrial lens:
The zoom industrial lens has the characteristics of high resolution, high definition, large field of view and high-precision positioning detection. The products are widely used in industrial inspection, automation, microelectronic equipment and other observation and inspection.
The zoom lens can be divided into manual zoom lens and electric zoom lens. The electric zoom lens adopts electric motor, integrated control card, and control software to adjust the magnification of the lens. The electric zoom lens has a large zoom range and is multi-purpose. In the field of outdoor environment and machine vision. The manual zoom lens requires manual adjustment, and the focal length of the lens can be adjusted within a certain range, which is mostly used in scientific research projects.
In the process of developing the electric zoom lens, many optical problems need to be solved, such as the problem of longitudinal chromatic aberration and the problem of unrealistic focusing. Not all manufacturers that can make manual zoom lenses can make electric zoom lenses, but choose industrial zoom lenses. Understand POMEAS, after long-term R&D accumulation, POMEAS has a complete product system, and can provide suitable optical solutions according to the needs of customers with different fields of view and different precision.