Machine vision systems are a key part of ensuring the efficiency and quality of industrial manufacturing.With the development of science and technology, the demand for large field of view and high-precision inspection continues to increase, POMEAS continues to deepen its understanding of the inspection needs and difficulties, and has launched a series of line scan industrial lenses that can meet the large-area online inspection.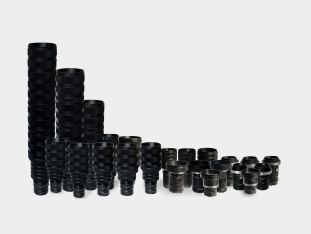 Line scan industrial lens adopts large target surface design, wide detection field of view.Covering a wide range of size specifications, adapted to different resolutions of industrial cameras, to meet a variety of precision needs.It is a high-speed, high-precision image acquisition lens with the following advantages:
1. High-speed acquisition: Line scan industrial lenses can collect a large amount of image data in a very short period of time, when detecting continuous objects or rolling objects, line scan lenses are the best solution.
2. High precision: Line Scan Industrial Lens has high-precision image acquisition and analysis capabilities, which can detect small defects and changes to ensure product quality and stability.
3. High-definition: Line Scan Industrial Lens adopts advanced optical and imaging technology, which can obtain high-definition image data to ensure the accuracy and reliability of the test results.
4. Easy to integrate: Line Scan Industrial Lens can be integrated with other equipment and systems to realize automated detection and data processing, improve production efficiency and product quality.
5. Cost-effective: The relatively low cost of line scan industrial lenses can help companies reduce production costs and labor costs, improve productivity and profits.
To summarize, line-scan industrial lenses, with their advantages of high speed, high accuracy, high definition, easy integration and high cost-effectiveness, have become an indispensable and important tool in industrial production and inspection.