As the automobile industry continues to develop, the safety of automobiles is becoming more and more of a concern.As an important part of automotive safety, the stability and reliability of automotive braking systems are of great concern.The size of the brake pads in the brake system has a direct impact on the effectiveness of the brakes, so the precise measurement of the brake pads is a particularly important part of automobile production.
Measurement Requirements:
Inspection of automotive brake pad length, width, distance, R angle, hole depth, thickness and other dimensions to determine whether they meet the assembly requirements.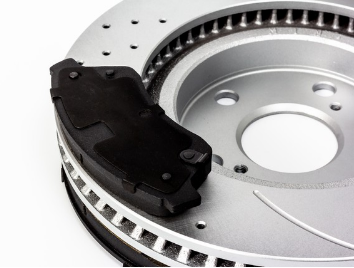 Measurement Program:
Using the POMEAS IMAGE3 MAX Image Dimension Measurement Instrument equipped with a high-precision spectral confocal sensor, brake pads can be dimensionally inspected in one pass for 2D & thickness, height, and segment difference.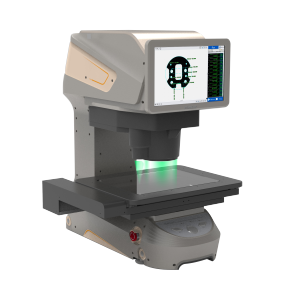 Advantages of the IMAGE3 MAX Image Measurement Instrument:
1. With auto-focus, auto-localization and other functions, the tiny features of the product can be automatically identified to ensure the clarity of the image and the accuracy of the measurement.
2. Equipped with POMEAS self-developed spectral lens, it can complete 2D and 3D dimensional measurement to meet the measurement needs of different occasions.
3. Non-contact measurement, effectively avoiding the generation of human error, can greatly improve the accuracy and efficiency of measurement.
4. Input tolerance requirements, automatically determine the product size qualified or not, the data is clear and intuitive, and can be saved and entered into a variety of formats, easy to check at any time.
POMEAS IMAGE3 MAX Image Measurement Instrument has the advantages of high precision, high efficiency and high automation. It can quickly and accurately complete the dimensional inspection of optical parts, hardware, electronics industry, molds, automotive parts and so on.