With the development of technology, people have higher and higher requirements for the interactive experience of electronic products. Manufacturers are also becoming more and more strict in the production control of electronic products. Among the electronic products, the touch screen production process is complex, from upstream ITO glass coating, photolithography, IC component processing, to midstream screen printing and cutting, and then to downstream touch screen module bonding and cover glass inspection, all of which have higher requirements for the craft.
ITO film is a common film material for transparent electrodes in electronic instruments such as touch screen and liquid crystal display. In order to strictly control the production quality of the applied products, it is necessary to detect ITO films through machine vision technology.
ITO Thin Film Detection Demand
——
ITO thin film make point positioning, ITO lines recognition detection.
Project Challenge
——
①The volume should be small and cannot be matched with an external coaxial light source, because too large coaxial light volume will cause structural interference;
②The ITO lines is not obvious under the white light source, so it is impossible to locate and detect;
③The detection speed is very fast, and a camera with a high frame rate is required.
Solution Case
①130W color CCD camera.
② For the lens, we adopt 1X telecentric coaxial lens to this solution case.
③The light source is matched with purple coaxial point light source.
Case Demonstration
——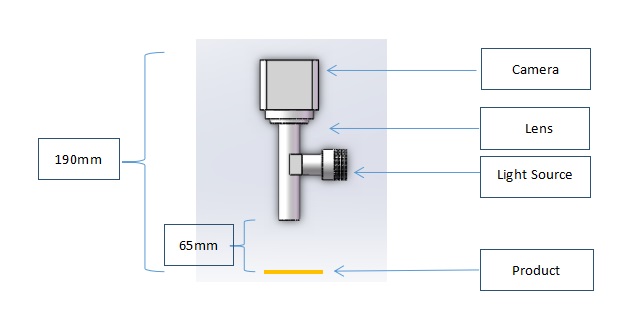 Core components Introduction:
——
⑴ POMEAS high definition CCD camera
The new generation of gigabit network camera has lower power consumption and smaller dimension. 1000m bit/s stable transmission speed is compatible with 100 network transmission. It can truly restore images in all scenes and color temperature to maintain sharp and clear images, as its high speed, low power consumption, low noise and high stability.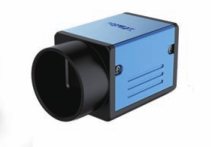 ⑵ POMEAS 1X standard telecentric coaxial lens: PMS-1ST65-C (Coaxial)
We adopt POMEAS 1X standard telecentric coaxial lens, In order to ensure compact structure and avoid interference.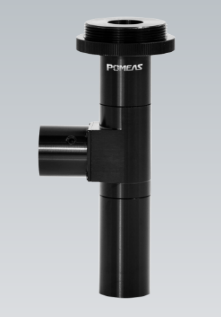 Advantage:
① It adopts object-side telecentric design, which has the characteristics of high depth of field, high resolution and low distortion.
②With coaxial epi-light structure, uniform illumination, making the concave-convex effect more obvious.
③ Support 1/2" or 2/3" target size cameras.
④ Lightweight structure, high stability, can maintain mechanical stability under high speed and vibration environment.
⑶ POMEAS point light source (approximate purple, Coaxial)
POMEAS point light source include red coaxial point source, green coaxial point source, blue coaxial point source and purple coaxial point source. In this case, we adopt the approximate purple coaxial point light source. ITO thin film is basically transparent in the visible light region, but its absorption to ultraviolet and near ultraviolet is very strong, so under UV light, it forms a significant contrast with the background, which make it easy to do locate, identify and detect by software.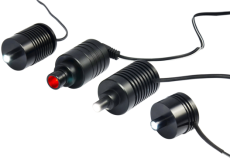 Case Demonstration:
——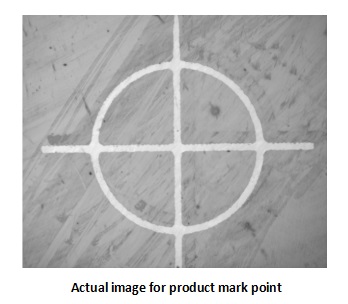 Actual image for product mark point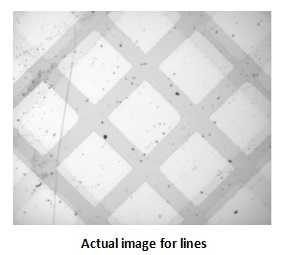 Actual image for lines