(1)Project Background
At this stage, most of the domestic dyeing and printing enterprises rely on artificial color products for local color vision detection.The disadvantages of this method are: high misjudgment rate, mistaking the local for all; a large amount of human resources; waste of resources, high cost.Adopting the non-contact method of machine vision to detect the global color of the solar panel shading will be a good choice, and also a trend of the development of printing and dyeing enterprises.
(2)A Vision Inspection Scheme for The Chromatic Aberration of Solar Panels
POMEAS 1 MP FA LENS PMS-7528M
POMEAS GIGABIT COUNT CCO FA CAMERA
Industrial control computer : i5CPU 4G memory
Machine vision inspection software system based on POMEAS independent development
Preparation: suitable machine vision inspection scheme can be configured according to the actual environment
(3)Detection content
Whether the solar panel have a chromatic aberration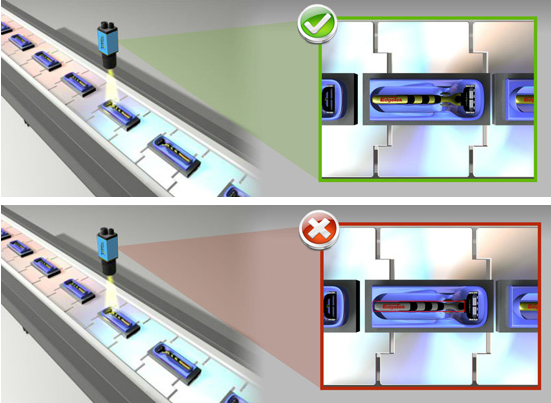 (4)Detection method
The industrial lens and CCD industrial camera are fixed to the top of the solar panel product, and then the image color difference value comparison processing is performed. Analyze whether the processing result is within the required range value. Unqualified alarm handling.