2016.11.25
Introduction
Name: 2016 Shenzhen International Touch and Display Exhibition
Show time: November 2016 - November 26th
Venue: Shenzhen Convention and Exhibition Center
Exhibition Hall: Hall 2C135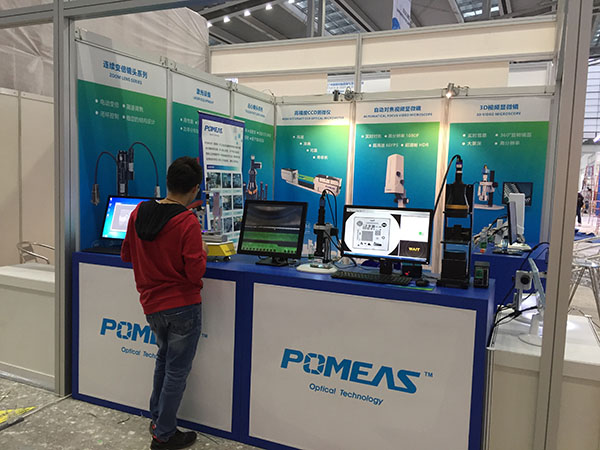 2016 Shenzhen International Exhibition and the whole touch is a touch-screen upgrade for the whole of Shenzhen, on behalf of the touch screen and display industry, the trend of unstoppable integration. Exhibition focus touch technology, combined with TFT, LTPS, OLED, AMOLED and other optical display technology, covering sapphire, high-performance materials, metal mobile phone casing and other peripheral industry ecosystem, industry linkage advantage is self-evident. The exhibition is based on the Pearl River Delta - the center of China's electronics manufacturing industry. With its long-term influence in the industry, it has attracted the buyers of touch screen, display, home appliance, tablet computer, mobile phone design and consumer electronics manufacturing. Computer, navigation, education and business, and other large-scale display industry core customers. Reed Exhibitions' effective business matching services help exhibitors and target customers to establish contact and negotiate. Exhibition sites, WeChat and other digital channels to corporate branding, new product introduction to obtain a wider range of industry exposure for enterprises to win more new customers.
The exhibition will display a series of independent research and development, design and production of zoom lens series, telecentric lens series, industrial lens series. And the latest achievements show: high-precision CCD micrometer, AF video microscope, 3D video microscope, dual electric motor lens, laser equipment, 0.088X telecentric lens program.
1、 high-precision CCD micrometer
With the traditional laser high-speed motor scanning principle is different from the wear-free high-precision CCD measurement system is willing to use, life and accuracy are incomparable to improve. In addition the system also has a high measurement accuracy, high detection efficiency, maintenance-free measurement unit. Data entry database, tolerance alarm and other advantages.
2、 automatic focus video microscope
The observation position is always in the real-time focus mode without the need for manual focus of the new observation.
High-resolution 1080P ultra-high-speed 60FPS ultra-clear HDR.
3、3 D video microscope
360 ° panoramic real-time image observation, depth of field, range, high resolution
4、 dual motor electric lens
Electric double-motor zoom lens both to ensure the clarity of the image, but also to ensure the work efficiency. With the aid of a sophisticated mechanical structure, the magnification-focusing stability can be ensured at the switching magnification.
5、 laser equipment
3D cameras are laser line scanning applications supporting equipment.
Aurora series of machine vision lasers, with its high performance, high reliability.
6、0.088X telecentric lens
All use of the object telecentric design, high depth of field, high resolution, imaging almost no distortion.