Product Introduction
——
Laser contour sensor adopts the principle of laser triangular reflection to measure the size of any contour of an object, such as height difference, width, angle, radius, etc. It can also realize the functions of defect detection, appearance size scanning, surface feature tracking and so on.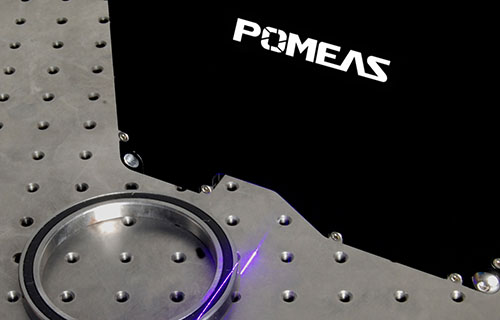 Measuring principle
Laser profile sensor adopts the principle of laser triangular reflection: laser beam is amplified to form a laser line projecting onto the surface of the object under test, reflecting light through high-quality optical system is projected onto the imaging matrix, and the distance (Z axis) from the sensor to the surface under test and the position information along the laser line (X axis) are calculated. A set of three-dimensional measurements can be obtained by moving the measured object or the probe of the profilometer.

Products Advantage
——
1. Up to 1280 measuring points per scan line
2. The repetition accuracy of measurement can reach 0.2um.
3. Detectable Glass and High Reflective Materials
4. 405nm Blue Laser, IP67 Protection Level
5. Gigabit Ethernet Data Transmission
6. On-line measurement of spacing, contour, steps, angles, etc.
7. Defect detection, flatness detection;
8. Contour Tracking, Dimension Measurement, 3D Scanning
9. Contour transmission or measurement data output
10. Strong and durable, suitable for production line and laboratory use
11. Suitable for Robot Applications
12. Multiple Scanning Applications
13. Suitable for integrators and end users
Actual Image
——




Application Fields
——
Application of Laser Profile Sensor
What industries can laser profilometer be used in?
1. Automobile industry, such as: automobile assembly position, gap detection, automobile handle surface detection, tire detection, complex contour size detection, etc.
2. Mobile phone industry, such as: mobile phone panel assembly alignment, mobile phone component size detection, mobile phone screen thickness detection, mobile phone shows curved surface measurement, etc.
3. Semiconductor industry, such as PCB board detection, high, wide and angle detection of electronic components, IC pin spacing and distortion measurement, etc.
4. Hardware industry, such as gear clamp alignment detection, gear pitch detection, bearing height detection, etc.