Product Introduction
——
3D video microscope has varied inspection angles:30°, 35°, 40°, 45°. Rotating prism is driven by DC servo-motor, live images will be transmitted to HD display for inspection.The rotating speed can be controlled by our standard control box, which also control the rotaing direction and the brightnees of the ring light, by these to provide a perfect inspection. Its structure is modular designed, magnification increasing lens and DOF increasing lens are optional. Camera VGA-A3 has a function of saving images into a SD card, by which operator can copy images to PC or share with others.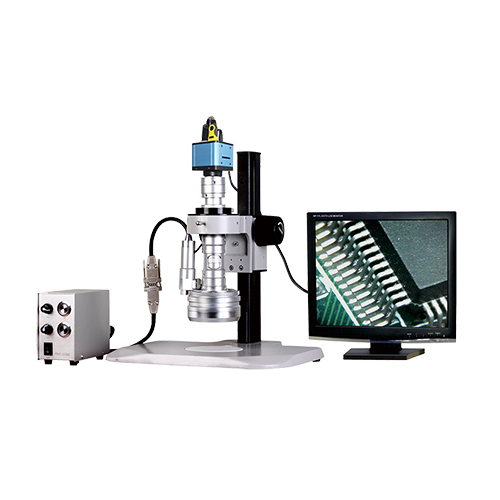 Products Advantage
——
1, real-time image observation, 360 ° rotating mirror, so that unilateral objects easy to all-round observation;
2, high-contrast images and bright colors;
3, adjustable rotation speed, continuous zoom, multi - angle observation;
4, the use of 360 panoramic microscope to obtain greater depth of field, all-round observation effect;
5, depth of field range, high resolution (need digital camera support).
Application Fields
——
Mainly used in semiconductors, SMT solder joints, QFP, capacitors,
Connectors, medical equipment, bio-chemical industry, to observe the mass
3D stereoscopic images not easily observed under the 2D microscope.
3D Video Microscope parameter table
——