Nowadays, mobile phones, tablets and other products all use touch technology, which makes the operation of the products simpler and more convenient, and brings great convenience to people's lives. In the production and manufacture of products, cover glass will be installed on the outer layer of the touch screen, on the one hand, it plays the role of protecting the touch screen, and on the other hand, it plays the role of decorating and beautifying the product. In order to ensure the quality of the product, the glass cover plate also needs to be strictly tested for its size index during the production process. This article introduces the size measurement scheme of the glass cover plate of the tablet computer.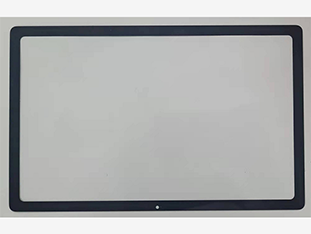 The glass cover plate of the tablet computer is very thin and is a precision component. The indicators of size measurement include the length, width, thickness of the product, and the length and width of the silk screen. The IMAGE3 series image measuring instrument can be used for detection, with high measurement accuracy, simple and fast operation, and has the following advantages:
1. It has the function of splicing, and the product size is larger than the measurement range can also achieve rapid measurement, the measurement accuracy is ±2μm, and the data is more accurate with high accuracy.
2. Independent research and development of optical systems and image analysis and processing algorithms, software and hardware systems are directly supplied by Pumis, and after-sales are guaranteed.
3. With auto-focus function, the measurement workpiece can be placed arbitrarily, and the measurement part can be automatically identified, which is efficient and fast, and can be measured with one key.
4. The operation is simple and convenient, and it is quick to use, and anyone can get consistent results when measuring.
5. The measurement result data is automatically saved, and the report can be exported with one key, which is convenient for analyzing the results.
The Pomeas one-button image measuring instrument can also be used for glass size measurement such as watches and mobile phones, tool size measurement, hardware detection, electronic product size detection, precision measurement of auto parts, etc. If necessary, you can contact online customer service to provide you with detailed solutions.