Bearing parts are the basic parts of modern machinery and equipment, and play an important role in the operation of the machine. In order to ensure that there is no problem in the operation of the machine, the size of the bearing parts needs to be closely matched. Therefore, strict dimensional inspection is required during production. What are the methods of measurement?
The traditional method is to use a micrometer and other tools to manually measure the size of the bearing and shaft hole. For the situation where the error requirements are not high and the detection efficiency requirements are not high, this method is completely sufficient. However, with the rapid development of industrial production, the products are becoming more and more precise. , the requirements for production efficiency and measurement accuracy are getting higher and higher. In this case, an image measuring instrument can be used to measure the size of the bearing.
Using IMAGE3 image size measuring instrument, one-key start, automatic identification and measurement, can solve the problems of low accuracy and poor consistency of traditional manual measurement, fast measurement speed, results in seconds, can complete bearing parts size measurement with high precision and high efficiency.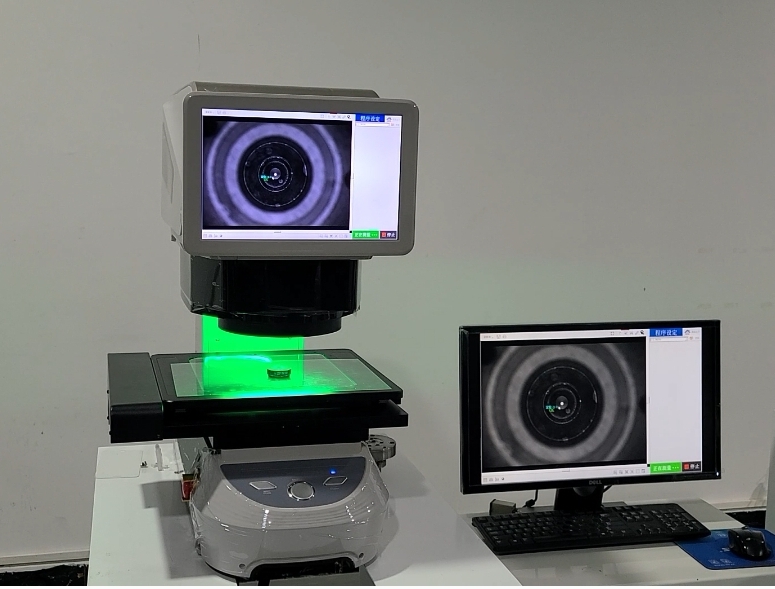 The advantages of IMAGE3 image measuring instrument:
1. The image measuring instrument adopts optical non-contact measurement technology, magnifies the product image to measure multiple dimensional features, and quickly outputs the measurement results.
2. Using a double telecentric high-resolution optical lens, it is not affected by high and low focal lengths, and the image is clear and low distortion. The product image can be truly restored, with small measurement error and high precision.
3. The image measuring instrument has a large measuring range, can detect the size of workpieces in batches, is simple to operate, saves measuring time, and greatly reduces production costs.
4. The image measuring instrument will not be affected by the direction and angle of the product placed, and will automatically identify the measurement position of the product, so that anyone can obtain accurate and consistent results.
IMAGE3 image measuring instrument is also a good choice in the dimensional measurement of screws, hardware, watches, glass, semiconductors, mobile phones, auto parts and other products, which can greatly simplify the measurement process and improve production.