Wiring harness terminal is an important component in the electrical system, responsible for current, signal and other data transmission tasks, plays a decisive role in the work of the electrical system.In practice, it is necessary to ensure that the harness terminals are free of defects, so it is necessary to do a good high-precision inspection of the appearance of the harness terminals to ensure that the system works properly.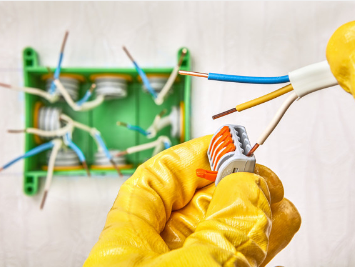 Detection Requirements
Detect and recognize the appearance of wire harness terminals whether there is deformation, skewed, crushed, exposed and other defects.
Solution
1. Camera using POMEAS high frame rate industrial camera;
2. Lens using POMEAS 5 MP telephoto industrial lens;
3. With low angle ring light source.
Advantages of the solution
1. High frame rate industrial camera detects a wide range of applications, high color reproduction, effectively reduce color distortion, and truly restore product images.
2. POMEAS telephoto industrial lens with professional optical path design and low distortion can meet the needs of high definition and long focal length imaging.
3. POMEAS ring light source, high picture uniformity, can help to improve the quality of the product image, easy for the software to clearly identify defects.