Industrial lens is an important element in the industrial vision inspection system, can directly affect the imaging effect of the system, if the inspection system to play its function perfectly, the industrial lens must meet the requirements.However, with the wide application of visual inspection in the precision field, the performance of ordinary industrial lenses can not meet the requirements of the inspection system, in order to make up for the shortcomings, telecentric industrial lenses came into being.
What are the unique properties of telecentric industrial lenses that allow them to meet the demands of high-precision measurements?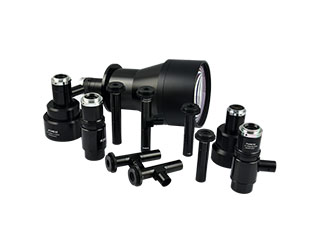 1.Telecentric industrial lens adopts infinite optical system, the whole field of view can get excellent image quality, bright and clear image, with high contrast and high resolution.
2. Telecentric industrial lenses can eliminate the parallax characteristic of standard lenses by constant field of view angle, and have the same field of view at any distance from the lens.
3. Telecentric industrial lenses can have a greater depth of field available than traditional industrial lenses due to symmetrical blurring on either side of the optimal focal point.
4. Distortion can cause the actual position of an object to appear to be located elsewhere, which may further reduce measurement accuracy. Telecentric industrial lenses are designed with ultra-low distortion, which is less distortion than ordinary industrial lenses.
With unique parallel light design, high resolution, ultra-wide depth of field, ultra-low distortion and other performances, the telecentric industrial lenses are suitable for high-precision inspection, high-precision positioning, large-volume inspection and other occasions, which bring a qualitative leap to industrial visual inspection.