(A) Project Background:
This is a production line of up to 2,000 circuit breakers with up to 100 components. When inspecting the circuit-breaker before it is packaged, it is extremely important to have a 100% reliable inspection of the individual components. Mechanical system is clearly unable to complete inspection work in time.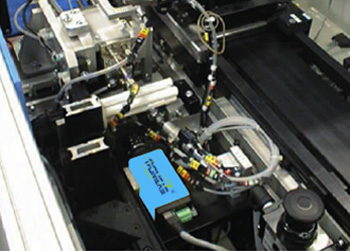 (B) circuit-breaker inspection visual system solutions:
PMS-0816M5, a 5-megapixel industrial lens
Pomeas Gigabit Ethernet Industrial Cameras
POMEAS machine vision ring light source
IPC: I5CPU 4G memory
A Machine Vision Inspection Software System Based on POMEAS Developed Independently
(C) test content:
After the installation of the machine vision system, through the analysis of product descriptions, different components of the various components of a complete assembly inspection. Because all statistical information is archived, all nonconforming defects can be monitored and validated to identify any false rejections if necessary. This type of control also means full traceability of the inspected production.