Detection Requirements:
Measurement of planar dimensions of multiple sides of a triangular prism to meet production requirements.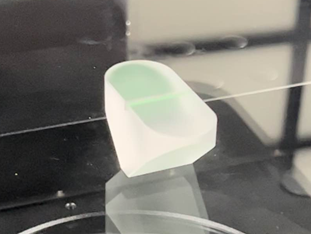 Detection Solution:
Use POMEAS IMAGE3 series image measuring instrument to measure the size of triangular prism, no need to create multiple programs, one program can complete the product's multiple side size measurement, improving detection efficiency.
Solution Advantages:
1. The image measuring instrument can automatically detect the external dimensions of the triangular prism, such as length, width, distance, radian, etc., and determine whether the dimensions are qualified or not.
2. Tolerance and other data can be input by the customer, which is convenient for size determination.
3. The software interface is simple and easy to understand, which is convenient for employees to operate and learn.
4. Image measuring instrument with automatic prompting function, one side of the measurement is completed will show the next side of the measurement, the measurement program is simple and easy to understand.