Cell phone volume buttons in the use of cell phones in addition to adjusting the volume level, but also has the role of call answering, taking pictures, etc., is an important component of the cell phone parts, in the production process needs to undergo strict visual inspection.
Detection Requirements:
Detect the length, width, height and other dimensions of the volume buttons to determine whether they meet the assembly requirements.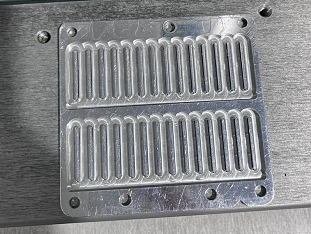 Detection Solution:
POMEAS IMAGE3 series image dimension measuring instrument with high-precision double telecentric optical lens, one-button measurement, fast and efficient to complete the volume button size detection.
Solution Advantages:
1. The size of the volume button of the cell phone requires high precision, the image measuring instrument precision can be ±2μm, to meet the requirements of the detection accuracy.
2. Image measuring instrument range 200x300, measuring range is large, can be completed at the same time more than one product size inspection.
3. The image measuring instrument is easy to operate and is not affected by human factors, so anyone who measures can obtain accurate and consistent measurement results.