Product Introduction
——
This series telecentric lens have fixed magnification and working distance. High resolution, low distortion, super cost-effective high performance, support custom services.
This Standard Telecentric Lens 10X, Max. sensor size 1/4", WD 9.4mm, M12 mount.
Naming Rule
——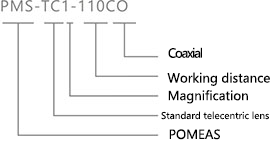 Product Advantage
——
1. This series telecentric lens adopts objective telecentric design, which have features of high DOF, high resolution and low distortion.
2. Support M12-mount camera with max sensor size as 1/4".
3. With fixed magnification and working distance.
4. Coaxial function is optional, coaxial light is even.
5. Can work with prism.
Actual image
——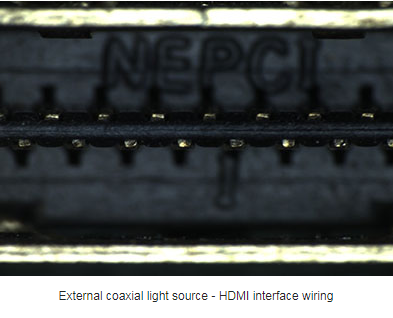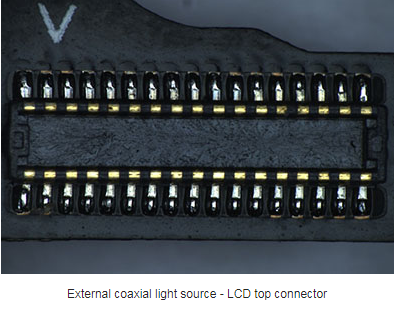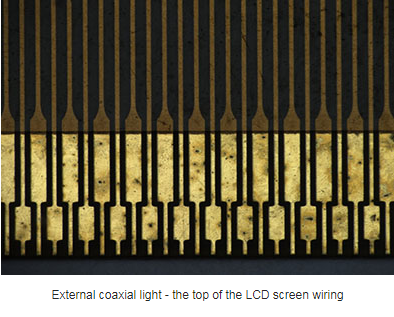 Application Fields
——
Positioning inspection of mobile screen and PCB printing industry.
Product Size Display
——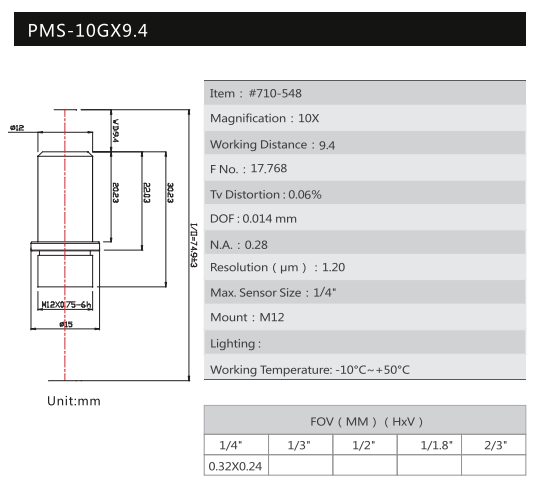 Standard Telecentric Lens Parameter
——