Product Introduction
——
• High resolution.
• Multi layer coating, high transmittance, effective suppression of stray light.
• Compact structure, small shape, more suitable for integrated application.
• Anti vibration and anti impact function.
Products Advantage
——
1. Support 10MP 2/3"camera
2. Focus and iris locking screw to ensure stable focusing
3. Low distortion, sharp image
4. Compact structure, excellent optical performance
Actual Image
——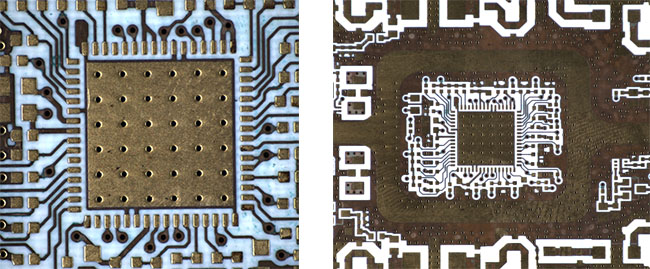 Product Application
——
Widely used in machine vision, production automation and other industries.
Product Parameter
——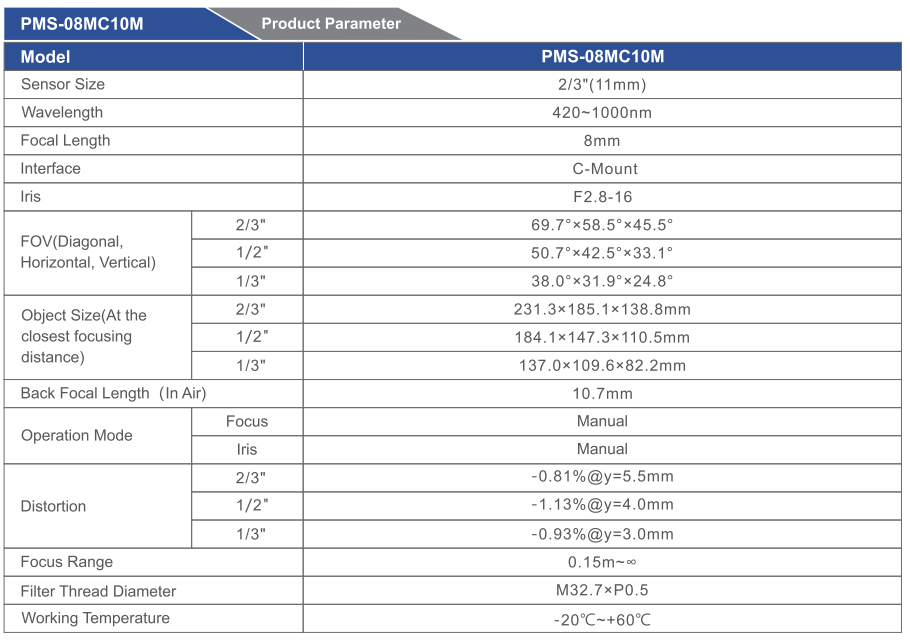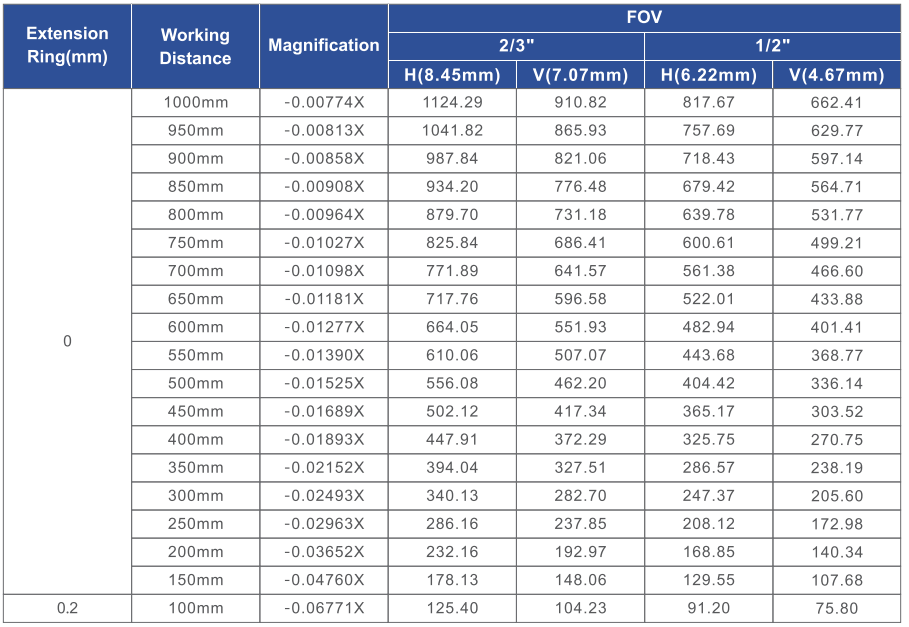 Product Size Display
——