Product Introduction
——
POMEAS Metallographic Microscope is a high-precision and high-efficiency micro- measurement instrument, integrating software, light, mechanic and electricity. It closely follows the internationally leading design trend from appearance to performance, and is committed to expanding the new industrial field, POMEAS adheres to the continuous exploration and continuation of the brand design concept, to provide customers with complete industrial testing solutions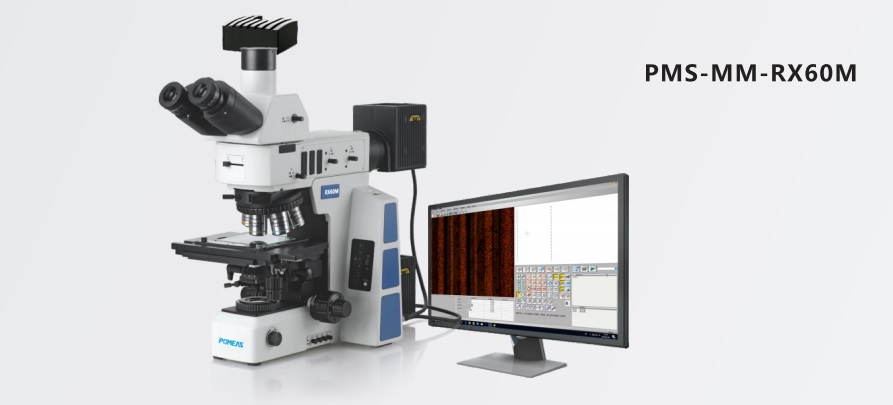 Product Advantages
——

1. Newly adopts half complex shaw technology, covering bright field, dark field, polarized light, differential interference and other observation methods, to provide you with efficient solutions.
2. Adopt the illumination system and optical system of the research-grade microscope, the illumination is uniform and the imaging is clear.
3. The new operating system mechanism adopts ergonomic design to replace the operator's fatigue.
4. The design of the faulty component can freely combine the system functions to meet the professional field needs of industrial inspection and metallographic analysis.
5. Highly integrated software system, let you operate more convenient.
Metallographic Microscope Parameter
——