Product Advantage
——
The parallel flat light source is a flat emitting light source, which has better direction. The LED is uniformly distributed at the bottom of the light source throughstructural optimization.
After passing through the diffusion light guide plate, the illumination light with uniform brightness is formed on the flat.
Special optical materials are arranged on the flat to further optimize the illumination light. Usually used for profile detection.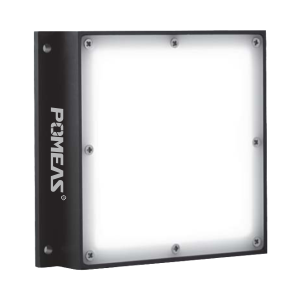 Application Fields
——
• Profile measurement.
• Detection of scratches, stains or internal foreign matters and damages on the flat of transparent objects.
• Dimension measurement.
• Broken glass bottles, foreign matter detection.
Illumination Structure
——

Product Parameter
——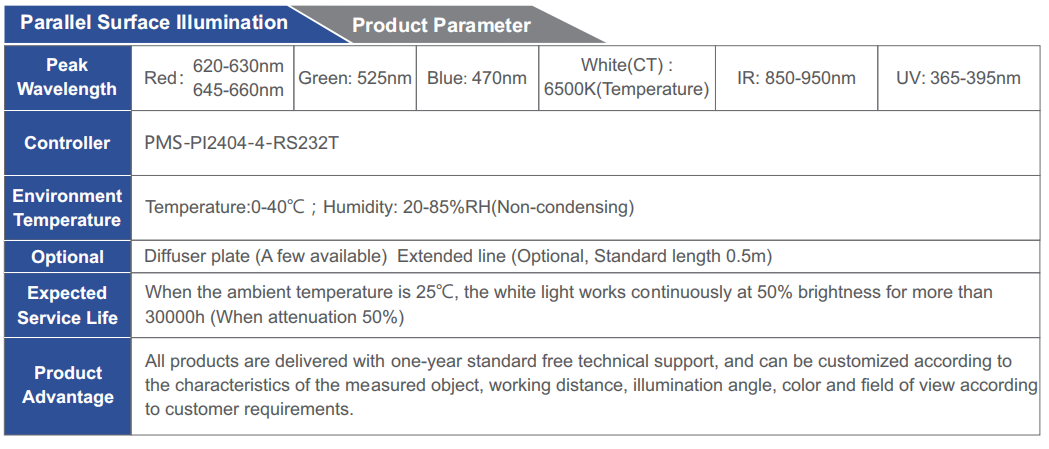 Product Model & Specification
——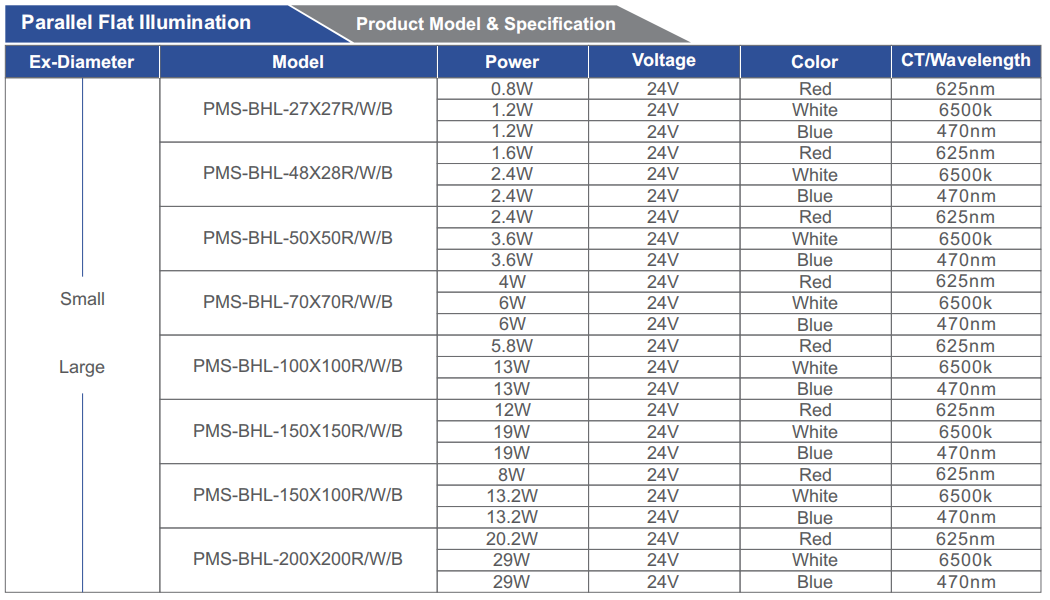 Product Dimensional Drawing
——