Image size measuring instrument is a fully automatic size detection equipment based on image measurement technology. It can precisely measure the radius, angle, radian, distance and other dimensions of the workpiece. The measurement accuracy is high, and the operation is simple and easy to understand. This article introduces the image size. How to use the measuring instrument to help you better understand.
Basic functions and usage of image size measuring instrument
1. The Pomeas image size measuring instrument has the functions of size measurement, continuous measurement, intelligent judgment, report export, etc. You can see it when you enter the main interface, and you can click to enter the corresponding module as needed.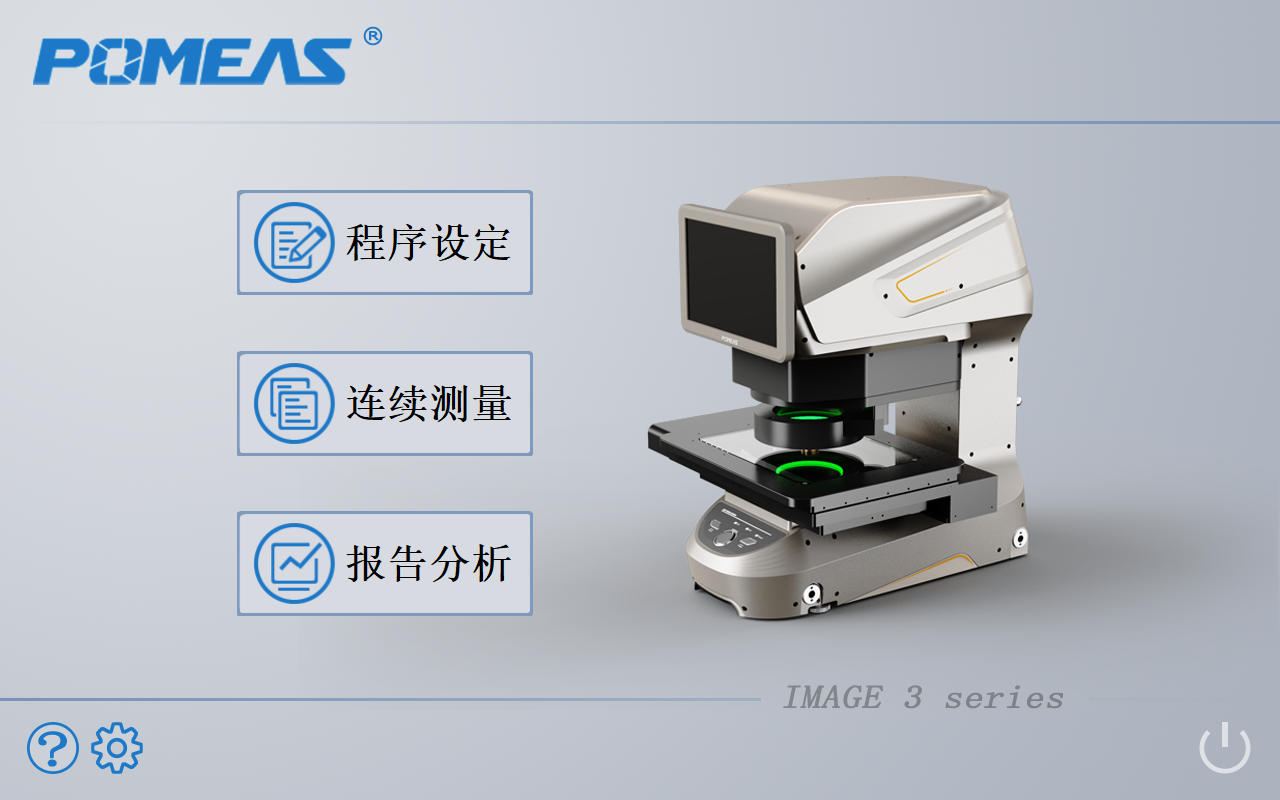 2. The light source can be adjusted, and the focal length can be adjusted intelligently: enter the size measurement program setting module, click the light source adjustment button, so that the bottom light can reach the best illumination, and the surface light can reach the best brightness, and then adjust the focal length to make the image the clearest state.
3. Product calibration: calibrate the product, determine the specific size parameters that need to be measured, and establish a measurement template. The Purmis image measuring instrument has basic measurement functions such as point-to-point, point-to-line, line-to-line, circle-to-circle, circle-to-point, circle-to-line, ellipse, arc, etc. It can measure radius, distance, straightness, roundness , R angle, diameter and other dimensions.
4. Dimensional measurement: After establishing the template, enter the tolerance range, click the execute measurement or the one-key measurement button on the body, and the measurement can be automatically started to intelligently judge whether the size of the workpiece meets the standard.
5. Report export: After the measurement is completed, the data will automatically appear on the interface. If it meets the requirements, it will be OK, and if it does not meet the requirements, it will be NG. The data can be exported to various editable files for further analysis.
The Pomeas image size measuring instrument is widely used in the rapid batch inspection of the conventional size of precision workpieces such as printed circuit boards, mobile phones, terminals, molds, rubber rings, stamping parts, electronics, hardware, mold tools, watches, medical care, machinery, automobiles, etc. .