Testing requirements:
In the detection of display panels, the automatic detection of conductivity is often realized through the detection of the number and uniformity of conductive particles in the line. Conductive particles with a more uniform distribution have stronger conductivity and stability, while uneven distribution may lead to poor circuit connectivity in some areas and short circuits in another area. Therefore, strict visual inspection is required to ensure product quality.
The particle size of the conductive particles is tiny, and the traditional manual visual inspection is complicated and costly, easily affected by the operator's subjective influence, and cannot meet the requirements of high-precision inspection. Moreover, the detection is not to directly observe the single conductive particles, but to detect the conductive particles that have been thermally pressed under the panel, which is even more difficult.
The automated optical inspection system has the advantages of non-contact, simple operation, and fast measurement speed. However, there are various types of optical accessories on the market. How should they be matched to meet the inspection requirements?
Detection scheme:
The use of POMEAS (DIC) differential interference system can present a three-dimensional relief effect, which can capture tiny protrusions on the panel. Combined with a coaxial spectral lens, it can automatically focus instantly, realize high numerical aperture observation, and meet high-resolution detection requirements. The modular design can be compatible with other lenses and light sources while ensuring performance, enhancing the flexibility of use scenarios and meeting the diversity of detection needs.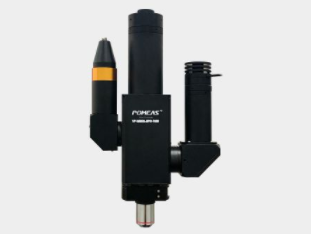 Detection effect: