Product Introduction:
POMEAS PMS-LLD005-5040M Line Scan Lens supports up to φ62 image, ultra-low distortion, anti-vibration design, standard magnification range 0.025X~0.07X
Product Advantage:
1. High-resolution optical design with target surface size of ∅62 mm
2. Compatible with 5/7 μm line array cameras;
3. High uniformity, low distortion, high resolution;
4. Suitable for machine vision industry and automation industry.
Applicaton Case:

Parameter List: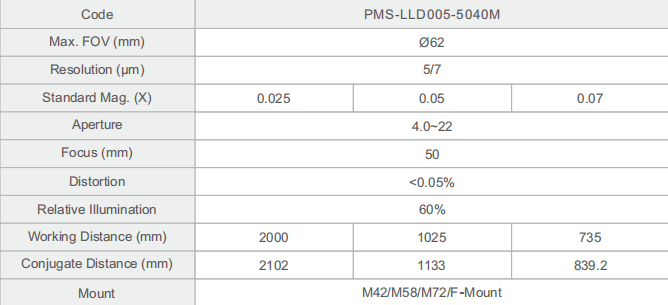 Description: