Product Introduction
——
High-brightness LED and unique illumination structure are adopted. The light emitted by LED passes through the special diffuse reflection material in the sphere to form high-brightness and uniform diffuse light.
Product Advantage
——
1. Spherical diffuse reflection luminescence.
2. diffuse reflection shadowless light source.
3. Suitable for surface undulating and reflecting objects.
Actual Image
——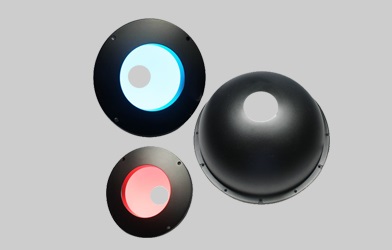 Dome Light Source Parameter Table
——