2018.07.03
South China International Industrial Automation Exhibition (IAMD) is one of the most popular automation exhibitions in South China, which is created by Hanover Exhibition Company and Hanover Milan Exhibition (Shanghai) Co., Ltd.
POMEAS brought AI intelligent one-key measuring instrument, laser profilometer, AOI vision measuring instrument, face recognition, spectral confocal, video microscope and other exhibits to Shenzhen South China Automation Exhibition (IAMD). At the exhibition site, POMEAS booth received warm attention.
This exhibition focuses on AI vision technology. AI intelligent one-button size measuring instrument has aroused great interest of the audience.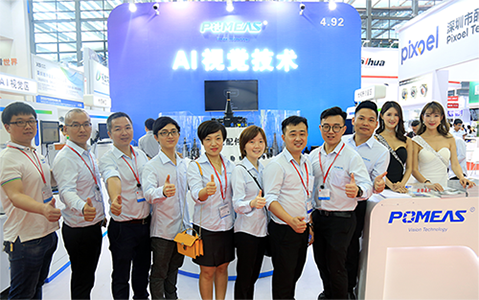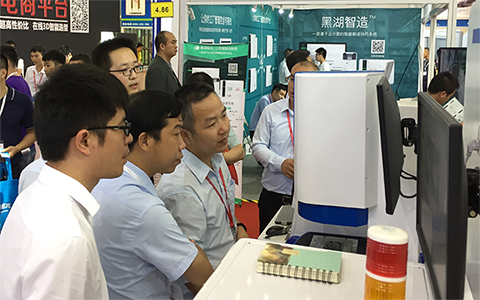 With the development of vision technology, machine vision is getting rid of its original status as an "assistant tool" and becoming the "eye" and "brain" of manufacturing system. From object/bar code identification, product detection, measurement of appearance dimension to positioning of mechanical arm/transmission equipment, machine vision technology is playing an important role.